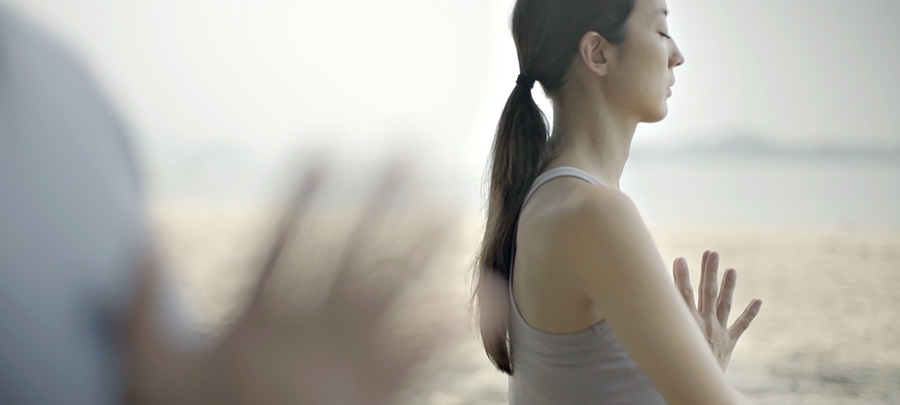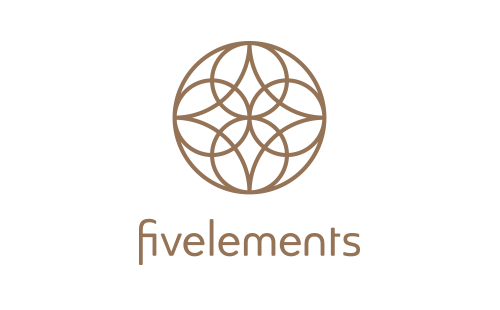 Fivelements announces establishment of Yoga & Sacred Arts city destinations
Standalone studio marks the start of Fivelements' expansion into wellness destinations in the city
HONG KONG, 21 NOVEMBER – Multi-award-winning integrated wellness lifestyle company Fivelements Pte Ltd. today announced plans to launch their first standalone Yoga & Sacred Arts city destination at the Times Square Building in Causeway Bay, Hong Kong. This 'urban retreat', which will begin accepting memberships in the spring of 2019, marks the start of Fivelements' expansion into city wellness destinations.
The Yoga & Sacred Arts city destinations will feature a rich collection of holistic practices aimed at fostering self-exploration, mental and physical health, and general wellbeing. Designed to cater to the growing corporate wellness clientele and the "urban wellness tribe", Fivelements at Times Square will offer a diverse array of yoga and dynamic sacred arts practices, plant-powered nutrition, and integrative wellness programmes in various formats, ranging from classes to private sessions, corporate groups, workshops, events, and day retreats.
"The renowned, award-winning plant-based cuisine, made famous by our Sakti Dining Room at the spiritual home of the brand, Fivelements Bali, will also be available. We will be introducing new formats of the cuisine in our city destinations, including Sakti Elixir Bars and Delicatessen, traiteur-inspired eat-in or eat-out models," said Lahra Tatriele, CIO and Co-Founder of Fivelements. "Our commitment to great-tasting plantpowered cuisine has proven integral to our brand experience and an essential bridge to wellness for our guests and their overall wellness success."
In addition to plant-based cuisine, the Yoga & Sacred Arts destination at Times Square will feature a collection of holistic practices aimed at fostering self-exploration, mental and physical health and wellbeing. The integrative practices are guided by a team of multi-disciplinary experts in yoga, meditation and mindfulness, movement, martial arts and dance, somatics, visual arts, and sound healing. The holistic wellness programmes will also offer bespoke therapies, including bodywork, intuitive healing and energy work, natural beauty treatments as well as Fivelements' distinguished personalised wellness coaching.
"At Fivelements, we recognise that optimal wellness comes from embracing and respecting the body, mind and spirit, where health and self-realisation are reflections of the love, authenticity, and harmony within. Whilst our retreat experiences in Fivelements Bali offer an excellent opportunity for guests to immerse in transformative healing over a residential stay, our new Yoga & Sacred Arts models will support our
city guests closer to their homes," added Chicco Tatriele, Managing Director and Co-Founder of Fivelements. "We're really excited at the prospect of realising our vision of city destinations and bringing the benefits of a wellness lifestyle more regularly to a wider audience."
Simon Flint, CEO of Evolution Wellness, parent company of Fivelements, concurred. "The wellness economy is gaining momentum through a greater awareness of the importance of holistic health and optimum wellness. We're proud to support the expansion of the Fivelements brand and enable more people to experience the benefits of adopting wellness activities and lifestyles. We're confident that Fivelements' unique,
proprietary approach to holistic wellness is relevant to the times and will continue to appeal to the discerning; we know we have a winning formula and we're keen to leverage the strength of the multi-award winning Fivelements brand to bring this concept to more cities around the region."
Since opening its doors in 2010, Fivelements has established itself as an innovative leader in residential wellness retreats, epicurean plant-based cuisine, transformative sacred arts programmes, and wellness hospitality. To date, Fivelements has won over 30 international awards spanning across hotel/resort, wellness, spa, culinary and sustainable design industries, and welcomes guests from all over the world. For more information about Fivelements, please visit www.fivelements.org.
-Ends-
Notes:
1. The Global Wellness Institute (GWI) defines wellness as the active pursuit of activities, choices, and lifestyles that lead to a state of holistic health. Valued at $4.2 trillion in 2017, the wellness economy continues to expand faster than global economic growth.
2. Evolution Wellness Holdings Pte. Ltd. acquired Fivelements Pte. Ltd. in September 2018. The co-founders of Fivelements, Chicco and Lahra Tatriele, continue to be actively involved in the strategic and operational aspects of Fivelements, including design and programme curation, wellness offerings, and overall brand direction.
For inquiries, please contact:
Vivienne Tang, Media Liaison, Fivelements
Tel: +852 9509 4718
E: vivienne@fivelements.org